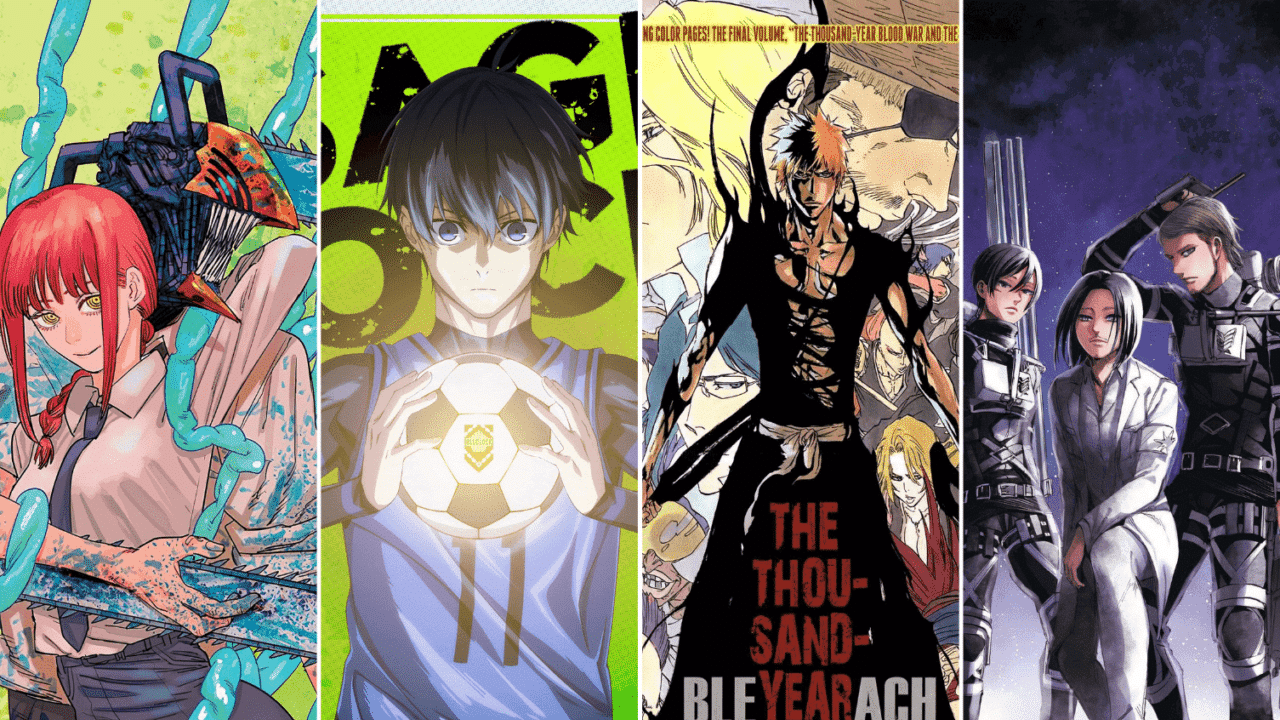 Crédits The Nerd Stash
Découvrez la liste de tous les animes à voir en 2022
L'année 2021 est vraiment passée à vitesse grand V. Le moins que l'on puisse dire, c'est que nous avons eu énormément de plaisir à découvrir des animes forts intéressants. Maintenant que nous sommes en 2022, notre regard est tourné vers le futur et tout ce que nous réserve le nouveau calendrier des animes. Une chose est sûre, l'année 2022 s'annonce très intense avec pleins de nouveautés et les fans d'animes ne pourront dire le contraire.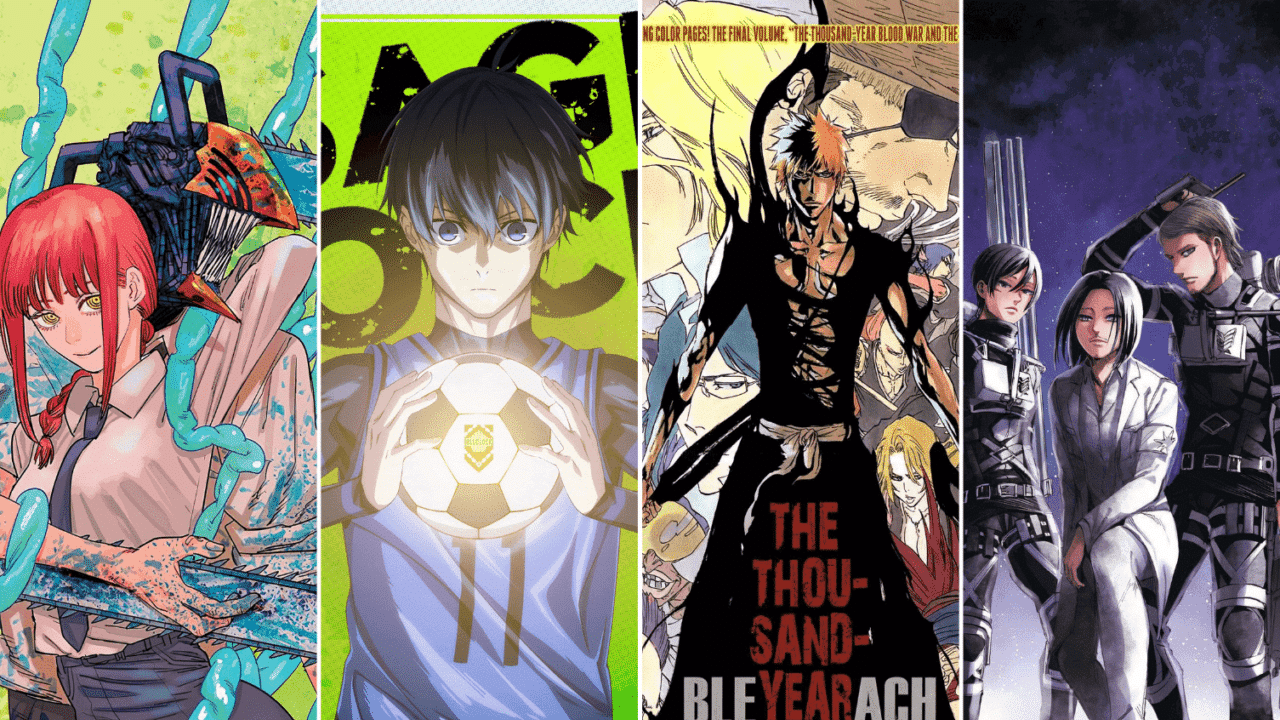 Crédits The Nerd Stash
Plusieurs mangas comme Blue Lock, Spy x Family, Chainsaw Man vont connaître une adaptation en anime. Des films d'animation tels que Slam Dunk, Dragon Ball Super : Super Hero et One Piece : Red sont également attendus. Si vous voulez connaître les animes qui débarqueront en 2022, vous êtes au bon endroit.
La liste des animes à voir en 2022
Si pour cette nouvelle année vous avez souhaité voir enfin adapté en anime certains de vos mangas préférés, vous serez certainement ravis. Il en va de même des animes qui ont été reconduit avec une nouvelle saison à la clé.
Blue Lock ;
Overlord (Saison 4) ;
Made in Abyss: Le soleil flamboie sur la ville dorée (Saison 2)  ;
Rent-a-Girlfriend (Saison 2) ;
Is It Wrong to Try to Pick Up Girls in a Dungeon? (Saison 4) ;
Cyberpunk Edgerunners ;
BOFURI : I Don't Want TO Get Hurt, so I'll Max Out My Defense (Saison 2) ;
Kantai Collection : KanColle (Saison 2) ;
A Couple of Cuckoos ;
Spriggan ;
Le bourreau et son mode de vie ;
L'amour après la domination mondiale ;
Sorcières lumineuses ;
Date A Live IV ;
Deaimon ;
Uzaki-chan Wants to Hang Out! (Saison 2) ;
Encouragement of Climb Next Summit;
Mobile Suit Gundam : La Sorcière de Mercure ;
My Isekai Life ;
The Eminence in Shadow ;
RPG Immobilier ;
In/Spectre (Saison 2) ;
Vampire in the Garden ;
Birdie Wing ;
Kotaro Live Alone ;
Bocchi the Rock ;
Ghost in the Shell: SAC_2045 (Saison 2) ;
Kunoichi Tsubaki no Mune no Uchi ;
IDOLiSH7 Troisième temps ! (Partie 2) ;
Thermae Romae Novae ;
Exception ;
Shoot! ;
Hanabi-chan wa Okuregachi ;
Heaven Official's Blessing (Saison 2) ;
The Yakuza's Guide to Babysitting ;
Pop Team Epic (Partie 2) ;
Tokyo 24th Ward ;
In the Land Leadale ;
Orient ;
Police in a Pod ;
Teikō Pingouin ;
Irodorimidori ;
Saiyuki Reload ZEROIN ;
Teasing Master Takagi-san (Saison 3) ;
World's End Harem ;
CUE! ;
Slow Loop ;
Comment un héros réaliste a reconstruit le royaume (Partie 2) ;
My Dress up Darling ;
Akebi's Sailor Uniform ;
The Strongest Sage with the Weakest Crest ;
Requiem du Roi Rose ;
Sasaki et Miyano ;
Futsal Boy !!!!!;
Sabikui Bisco ;
Tribe Nine ;
Princesse Connecte ! Re : Dive (Saison 2) ;
The Genius Prince's Guide to Raising a Nation Out of Debt ;
She Professed Herself Pupil of the Wiseman ;
Fantasy Bishoujo Juniku Ojisan ;
Love of Kill ;
Arifureta: du banal au plus fort du monde (Saison 2) ;
Les mémoires de Vanitas (saison 2) ;
Ryman's Club ;
FreakAngels ;
The Orbital Children ;
Saga of Tanya the Evil (Saison 2) ;
Dolls Frontline ;
The Irregular at Magic High School: Reminiscence Arc ;
Spy x Family ;
The Rising of the Shield Hero (Saison 2) ;
Kaguya-sama: Love is War (Saison 3) ;
The Demon Girl Next Door (Saison 2) ;
Aharen-san wa Hakarenai ;
Shikimori n'est pas que mignonne ;
Love Live! Nijigasaki High School Idol Club (Saison 2) ;
Aoashi ;
Love All Play ;
Ultraman (Saison 2) ;
Black Rock Shooter: Dawn Fall ;
Science Fell in Love, So I Tried to Prove It (Saison 2) ;
Tiger & Bunny (Saison 2) ;
Shin Ikki Tousen ;
Ya Boy Kongming! ;
Ascendance of a Bookworm (Saison 3) ;
The Greatest Demon Lord Is Reborn as a Typical Nobody ;
Yu-Gi-Oh! GO RUSH!! ;
Summer Time Rendering ;
Komi ne peut pas communiquer (Saison 2) ;
Trapped in a Dating Sim: The World of Otome Games is Tough for Mobs ;
The Dawn of the Witch ;
Kaiketsu Zorori (saison 3) ;
Gunjō no Fanfare Horse Racing Academy ;
Mobile Suit Gundam : Édition spéciale Iron-Blooded Orphans ;
Yatogame-chan Kansatsu Nikki (Saison 4) ;
Strike the Blood le final (sortie de 4 épisodes) ;
Puella Magi Madoka Magica ;
The Devil Is a Part-Timer! (Saison 2) ;
Soredemo Ayumu wa Yosetekuru ;
Kakegurui Twin ;
Call of the Night ;
Dropkick On My Devil! (Saison 3) ;
Dr Stone: Ryusui ;
Bleach Thousand Year Blood War Arc ;
My Hero Academia (Saison 6) ;
To Your Eternity ;
Uzumaki ;
Muv-Luv Alternative (Saison 2) ;
Yowamushi Pedal: Limit Break ;
Megaton Musashi (Saison 2) ;
La liste des films d'animation à découvrir en 2022
The Deer King ;
Fruits Basket Prelude ;
Blue Thermal ;
Ensemble Stars!! –Road to Show!! ;
Free! the Final Stroke ;
Bubble Anime le film ;
Re: cycle of the Pinguindrum ;
Mobile Suit Gundam: Cucuruz Doan's Island ;
Suzume no Tojimari ;
Laid-Back Camp ;
The Quintessential Quintuplets ;
Drifting Home ;
Slam Dunk le film (Titre non confirmé) ;
Touken Ranbu: Trilogie de films Hanamaru ;
Uta no Prince-Sama: Maji Love ;
Quatuor Isekai le film ;
Teasing Master Takagi-san Film ;
Film Tsurune Kazemai Koukou Kyuudoubu ;
Boku ga Aishita Subete no Kimi le Film ;
Cette fois, je me suis réincarné en Slime Movie ;
Eureka Seven: Hi-Evolution ;
The Seven Deadly Sins: Grudge of Edinburgh ;
The Tunnel to Summer, the Exit of Goodbye.
Cette liste est susceptible de connaître des modifications au gré des futures annonces.